Famcon Santa Maria
Come visit Famcon's on California's Central Coast. With the largest inventory in the area, Famcon has all the pipe, valves, fittings, and accessories needed for waterworks and dry utility projects.
Meet the newest additions to Famcon's team below. Enter your email address to stay updated on the latest events and happenings at our newest location!
A familiar and respected face in the Central Coast waterworks industry, Steve Geis brings 16 years of experience to Famcon Santa Maria. Steve will be applying his experience to both waterworks and dry utility materials outside sales.
Email: steveg@famconpipe.com





Mark Churchill
Warehouse Manager
Starting as a driver over 15 years ago, Mark Churchill has worn many hats in the waterworks and plumbing industries. Now as Famcon's Warehouse Manager, Mark can utilize his almost 30 years of customer service experience to ensure customers in the Central Coast get the materials they need for projects correctly and on time.
Email: markc@famconpipe.com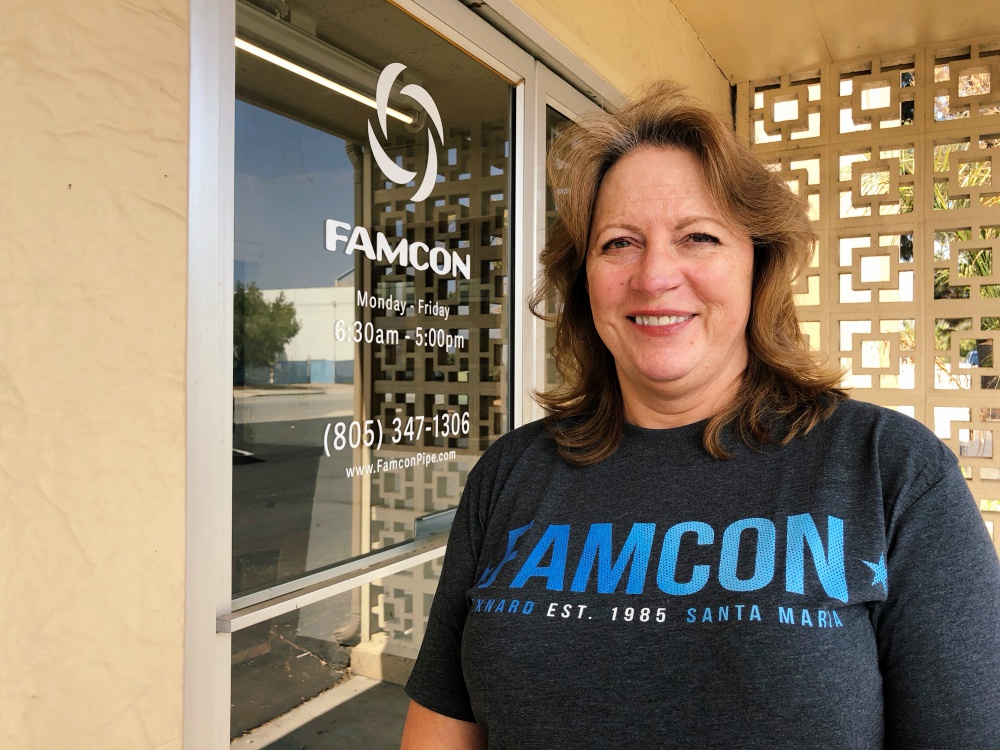 Perhaps the longest tenured of our Santa Maria team, Chris Fast has spent over 25 years in the waterworks industry. Her diverse background in moving water spans from irrigation sales for vineyards to plumbing sales for contractors and private residences. Her passion though, as customers in the Central Coast area know, is the waterworks industry.
Email: chrisf@famconpipe.com
The most often seen representative of Famcon on job sites, Oren Staine has over 10 years of plumbing sales and also customer service experience under his belt.
Famcon Pipe & Supply Santa Maria
1631 Carlotti Dr
Santa Maria, CA 93454
Office: (805) 347-1306
Fax: (805) 347-4404
Monday - Friday 6:30am - 5pm